Alessandra Checcarelli
Conference interpreter and Translator
ENGLISH - ITALIAN - ENGLISH
GERMAN - ITALIAN - GERMAN
FRENCH - ITALIAN
Professional under Italian Law 4/2013
Qualified conference and community interpreter, translator and respeaker
Enrolled in the Interpreters and Translators Register of the Civil Court of Rome
Member of the Association OnA.I.R. - Intersteno Italia
"Quickness, reliability and attention to detail... to talk to the world as if you were at home!"
You are organizing an EVENT, you are going to have some ITALIAN GUESTS but you do not know how to communicate... are you going to just try and make yourself understood, risking language and cultural misunderstandings?
Or your conference audience is non-hearing or hard-of-hearing and you would really like to have all speeches in written form... even TRANSLATED and IN REAL TIME?
You should prepare the minutes of a congress... but YOU HAVE NO TIME to do it?

You need to have a written text translated, for example to PROMOTE YOUR BUSINESS and INCREASE REVENUES in Italy... but you have finally understood that automatic translation technologies are awful and only bring in the opposite results?
I CAN DO ALL THIS... AND EVEN MORE!
I am a professional conference interpreter and translator.
Since 2010 I have been carrying out conference services for helping those who, just like you, firmly believe that INTERNATIONALIZATION and breaking down linguistic and cultural barriers are crucial to let your activity grow!
Do not limit your potential! From now on, you will not need just to make yourself understood!

I specialize in these sectors: INTERNATIONAL POLITICS, EUROPEAN POLICIES, BUSINESS AND ECONOMICS, MEDICINE AND NATURAL SCIENCES, CIVIL AND CRIMINAL LAW, RELIGION, SOCIAL SCIENCES, TOURISM.
I carry out the following services:
Interpreting assignments - Photo gallery
Simultaneous interpreter respeaker: 11th National Convention of Federcongressi, MICo (Milan)
Simultaneous interpreter respeaker: 11th National Convention of Federcongressi, MICo (Milan)
Simultaneous interpreter respeaker: 11th National Convention of Federcongressi, MICo (Milan)
Simultaneous interpreter respeaker: 11th National Convention of Federcongressi, MICo (Milan)
Consecutive interpreter: Office audit of a paper company (Chieti)
Consecutive interpreter: Interviews on the electricity market (over the phone)
Simultaneous interpreter: Conference, Ministry of Health
Simultaneous interpreter: Conference, Ministry of Health
Simultaneous interpreter: Conference, Ministry of Health
Simultaneous interpreter: Autostrade per l'Italia Major Works Committee Meetings (Rome)
Simultaneous interpreter: Teleshopping of jewels and gemstones (live streaming)
Simultaneous interpreter: 16th Edition of Europe Theatre Prize and 14th Edition of Europe Theatre Realities Prize, Teatro Argentina (Rome)
Simultaneous interpreter: 16th Edition of Europe Theatre Prize and 14th Edition of Europe Theatre Realities Prize, Teatro Argentina (Rome)
Simultaneous interpreter: 16th Edition of Europe Theatre Prize and 14th Edition of Europe Theatre Realities Prize, Teatro Argentina (Rome)
Simultaneous interpreter: 16th Edition of Europe Theatre Prize and 14th Edition of Europe Theatre Realities Prize, Palazzo Venezia (Rome)
Simultaneous interpreter: 16th Edition of Europe Theatre Prize and 14th Edition of Europe Theatre Realities Prize, Palazzo Venezia (Rome)
Simultaneous interpreter: 4th International Seminar on Female Genital Mutilation/Cutting, Roma Tre University (Rome)
Simultaneous interpreter: 4th International Seminar on Female Genital Mutilation/Cutting, Roma Tre University (Rome)
Simultaneous interpreter: FREMM/LSS Committee Meeting, Navy Non-commissioned Officers' Club (Rome)
Simultaneous interpreter: FREMM/LSS Committee Meeting, Navy Non-commissioned Officers' Club (Rome)
Simultaneous interpreter: Final conference of the European project Across Lombards Lands (Spoleto - Perugia)
Simultaneous interpreter: Final conference of the European project Across Lombards Lands (Spoleto - Perugia)
Simultaneous interpreter: Final conference of the European project Across Lombards Lands (Spoleto - Perugia)
Simultaneous interpreter: Final conference of the European project Across Lombards Lands (Spoleto - Perugia)
Simultaneous interpreter: 2nd National Conference on Primary Health Care, Università Cattolica del Sacro Cuore (Rome)
Simultaneous interpreter: 2nd National Conference on Primary Healthcare, Università Cattolica del Sacro Cuore (Rome)
Simultaneous interpreter: Teleshopping of jewels and gemstones (live streaming)
Simultaneous interpreter: Teleshopping of jewels and gemstones (live streaming)
Consecutive interpreter: The Space Cinema's board of directors meeting (Rome)
Simultaneous interpreter: EASO Practical Cooperation Conference on Pakistan, Courtyard Rome Central Park (Rome)
Simultaneous interpreter: EASO Practical Cooperation Conference on Pakistan, Courtyard Rome Central Park (Rome)
Simultaneous interpreter: EASO Practical Cooperation Conference on Pakistan, Courtyard Rome Central Park (Rome)
Simultaneous interpreter: Medical convention of Bruno Farmaceutici on obesity, The Church Palace Hotel (Rome)
Simultaneous interpreter: Medical convention of Bruno Farmaceutici on obesity, The Church Palace Hotel (Rome)
Simultaneous interpreter: Autostrade per l'Italia Major Works Committee Meeting (Rome)
Simultaneous interpreter: Autostrade per l'Italia Major Works Committee Meetings (Rome)
Simultaneous interpreter: Artego's international training for hairstylists, Marriott Hotel (Rome)
Simultaneous interpreter: Artego's international training for hairstylists, Marriott Hotel (Rome)
Simultaneous interpreter: Teleshopping of jewels and gemstones (live streaming)
Simultaneous interpreter: TOP-IX Meeting on interconnections (remote)
Simultaneous interpreter: Speech by Chancellor Merkel after the German parliamentary elections (live streaming)
Simultaneous interpreter: Speech by candidate Schulz after the German parliamentary elections (live streaming)
Simultaneous interpreter: Speech by British Prime Minister May on Brexit in Florence (live streaming)
Simultaneous interpreter: Speech by British Prime Minister May on Brexit in Florence (live streaming)
Simultaneous interpreter: Canon LFP Partner Event, Hilton Cavalieri Hotel (Rome)
Simultaneous interpreter: Canon LFP Partner Event, Hilton Cavalieri Hotel (Rome)
Simultaneous and consecutive interpreter: Cultural event "Camposud", Teatro Massimo (Cagliari)
Simultaneous and consecutive interpreter: Cultural event "Camposud", Teatro Massimo (Cagliari)
Simultaneous interpreter: Teleshopping of jewels and gemstones (live streaming)
Simultaneous interpreter: Teleshopping of jewels and gemstones (live streaming)
Simultaneous interpreter: EUFORES workshop on renewable energies, Senate of the Italian Republic
Simultaneous interpreter: EUFORES workshop on renewable energies, Senate of the Italian Republic
Simultaneous interpreter: Interview to the German journalist Katarina Render (over the phone)
Simultaneous interpreter: Interview to the German journalist Katarina Render (over the phone)
Simultaneous interpreter: Medical workshop of a multinational pharmaceutical company (Milan)
Simultaneous interpreter: Medical workshop of a multinational pharmaceutical company (Milan)
Simultaneous interpreter: 6th congress of REbuild Italia 2017 on off-site building (Riva del Garda - Trent)
Simultaneous interpreter: 6th congress of REbuild Italia 2017 on off-site building (Riva del Garda - Trent)
Simultaneous interpreter: 6th congress of REbuild Italia 2017 on off-site building (Riva del Garda - Trent)
Simultaneous interpreter: Queen's speech at the State opening of UK Parliament (live streaming)
Simultaneous interpreter: British election exit polls (live streaming)
Simultaneous interpreter: British election exit polls (live streaming)
Simultaneous interpreter: British election exit polls (live streaming)
Simultaneous interpreter: Courses of the International Police School (Caserta)
Simultaneous interpreter: Intermonte's group meeting with Telecom and UBS (Rome)
Simultaneous interpreter: Intermonte's group meeting with Telecom and UBS (Rome)
Consecutive interpreter: ANAS workshop with the European Commission (Rome)
Consecutive interpreter: ANAS workshop with the European Commission (Rome)
Simultaneous interpreter: Speech by Le Pen and the President of the French Republic Macron (live streaming)
Simultaneous interpreter: Speech by Le Pen and the President of the French Republic Macron (live streaming)
Simultaneous interpreter: French presidential debate Le Pen-Macron (streaming)
Simultaneous interpreter: French presidential debate Le Pen-Macron (streaming)
Consecutive interpreter: Kemon's international training for hairstylists, Solidani Academy (Rome)
Consecutive interpreter: Kemon's international training for hairstylists, Solidani Academy (Rome)
Simultaneous interpreter: UK's parliamentary debate and statement by Prime Minister May on Brexit (live streaming)
Simultaneous interpreter: UK's parliamentary debate and statement by Prime Minister May on Brexit (live streaming)
Consecutive and simultaneous interpreter: Order of Architects' conference (Rome)
Business interpreter: Meetings of Trenitalia and Stadler, Trenitalia (Rome)
Simultaneous interpreter: NASA's press conference (live streaming)
Simultaneous interpreter: NASA's press conference (live streaming)
Simultaneous and consecutive interpreter: Conferences, Italian Ministry of Education
Simultaneous and consecutive interpreter: Conferences, Italian Ministry of Education
Simultaneous and consecutive interpreter: Conferences, Italian Ministry of Education
Simultaneous and consecutive interpreter: Conferences, Italian Ministry of Education
Simultaneous and consecutive interpreter: Conferences, Italian Ministry of Education
Business interpreter: Meetings of Trenitalia and Stadler, Trenitalia (Rome)
Consecutive interpreter: European workshop, Italian Ministry of Transports
Consecutive interpreter: European workshop, Italian Ministry of Transports
Simultaneous and consecutive interpreter: TV programme "Tú sí que vales", Mediaset channel (Rome)
Simultaneous and consecutive interpreter: TV programme "Tú sí que vales", Mediaset channel (Rome)
Simultaneous interpreter: Technical workshop of ISPRA/Italian Ministry of the Environment, NH L. Da Vinci Hotel (Rome)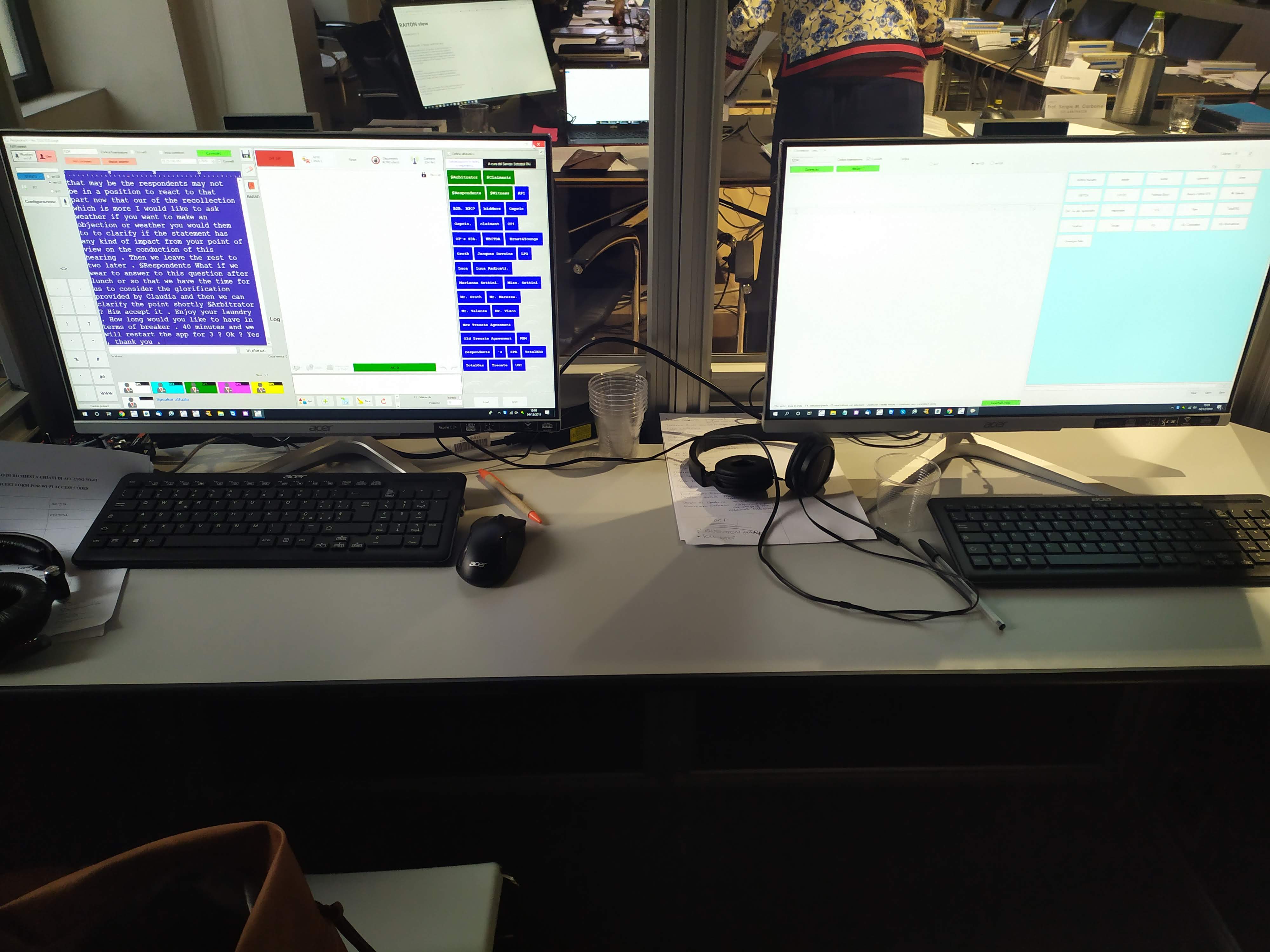 Simultaneous interpreter: Technical workshop of ISPRA/Italian Ministry of the Environment, NH L. Da Vinci Hotel (Rome)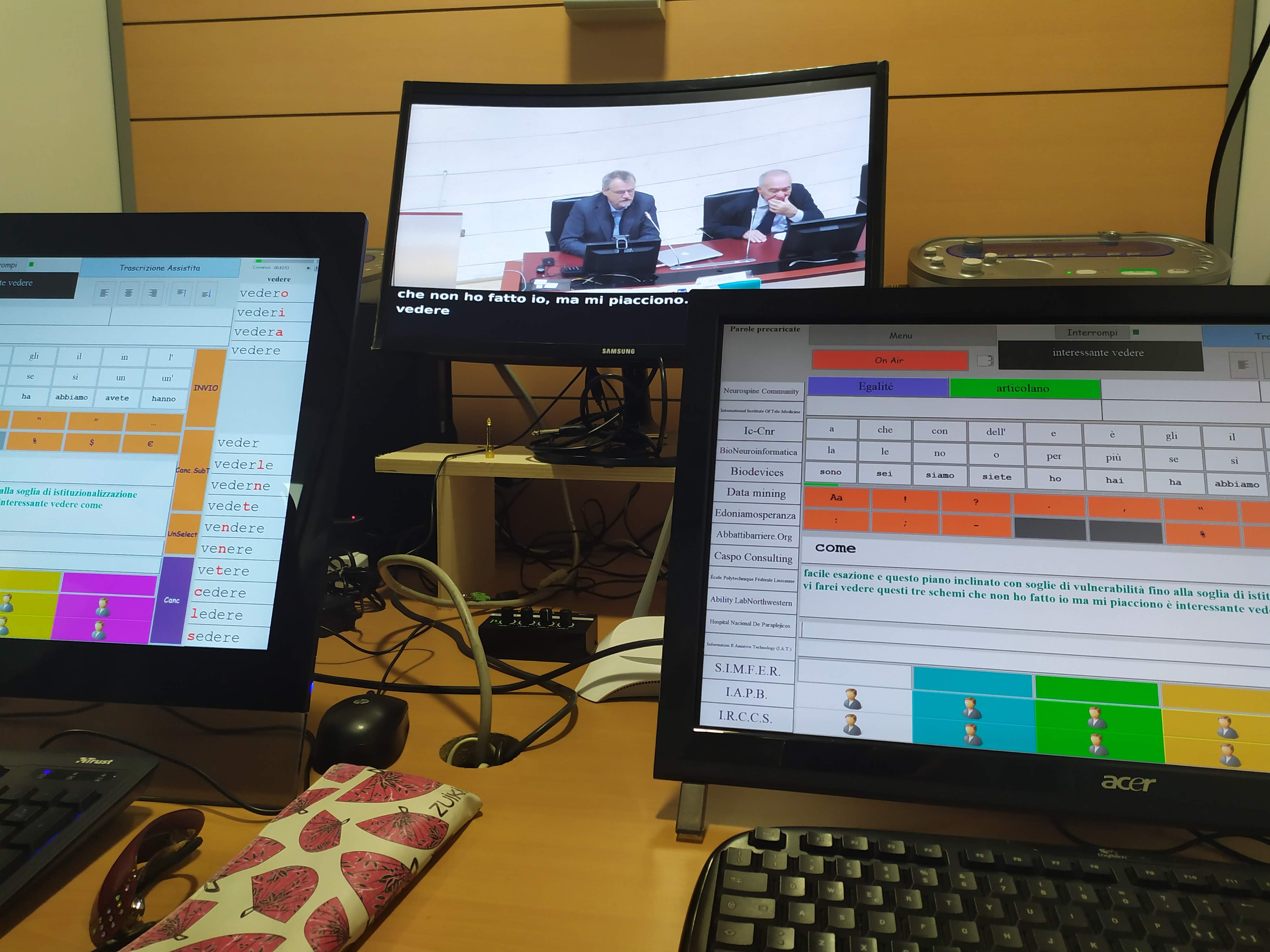 Simultaneous interpreter: MEWA business meeting (Lauenburg - Hamburg)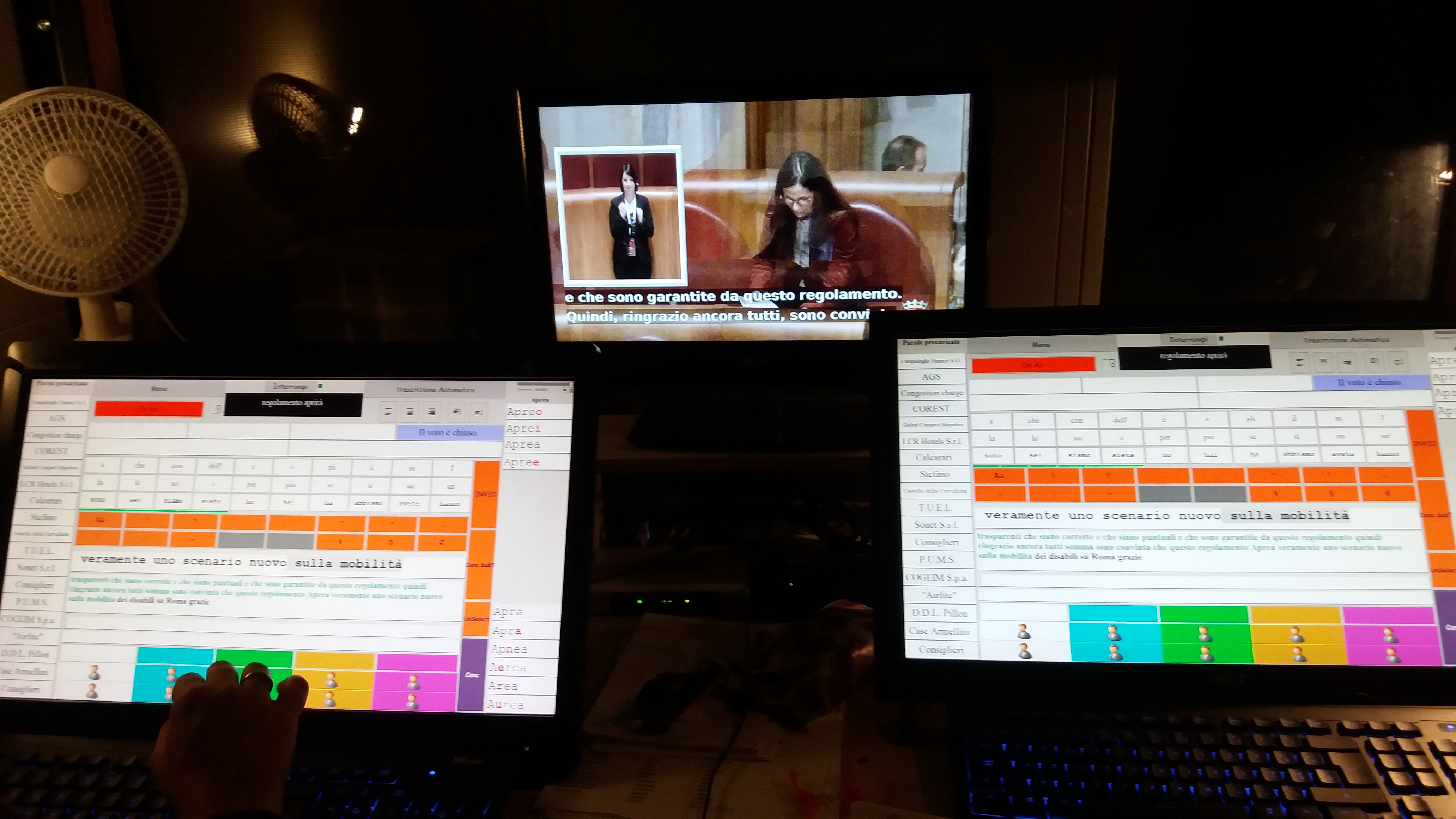 Simultaneous interpreter: MEWA business meeting (Lauenburg - Hamburg)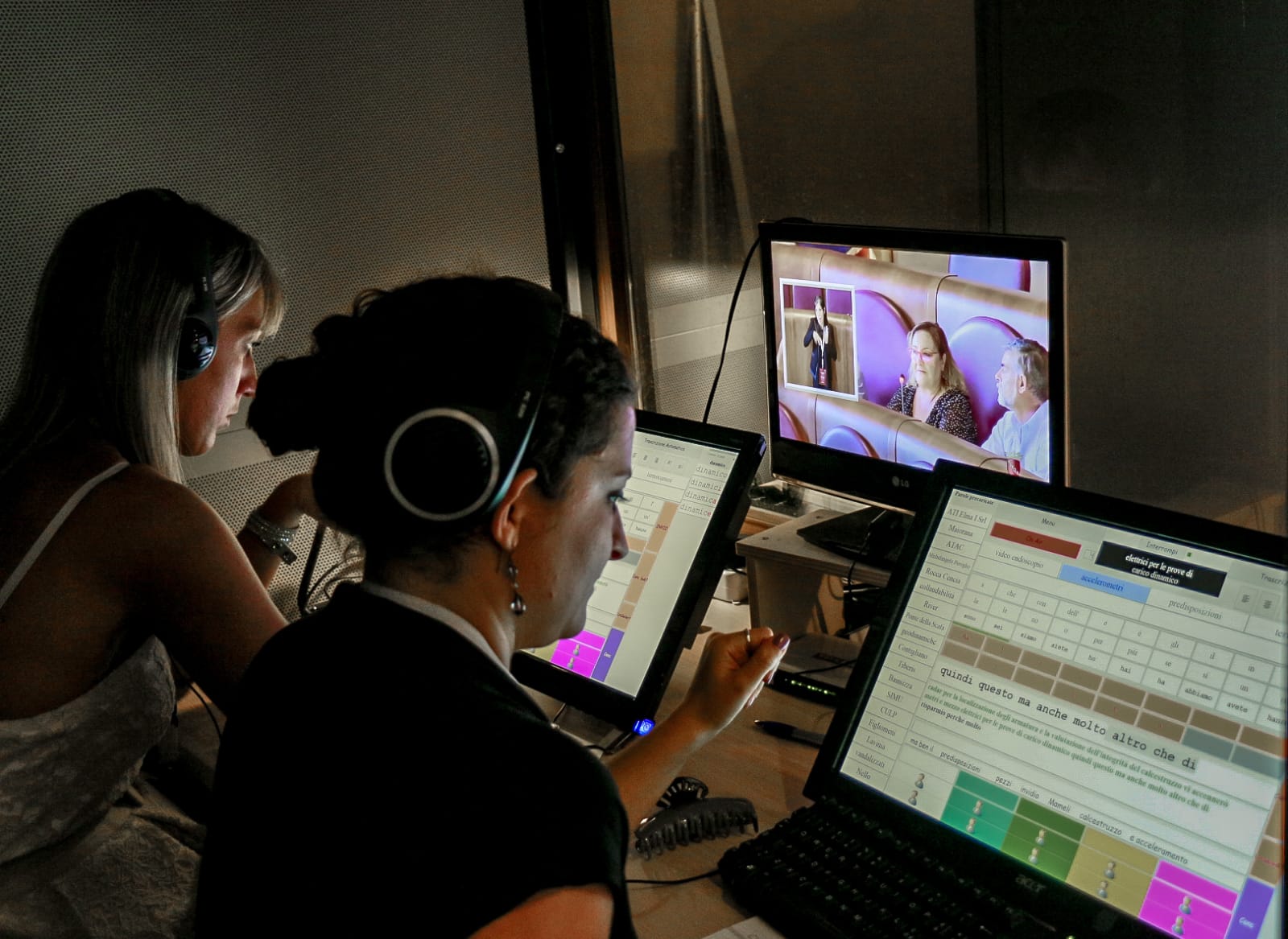 Consecutive interpreter: Technical workshop of the Italian SUMP Watch, Italian Ministry of the Environment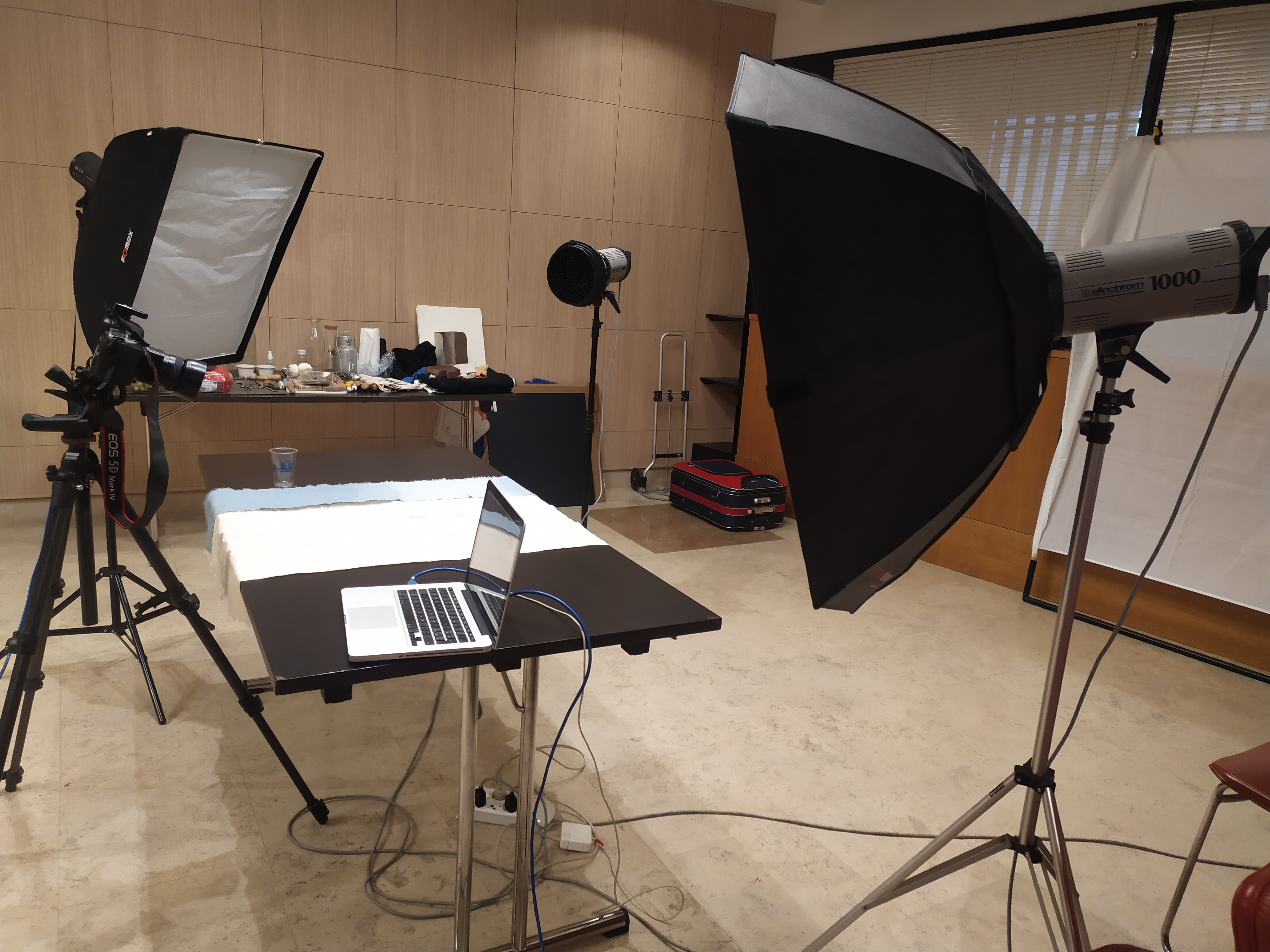 Consecutive interpreter: Technical workshop of the Italian SUMP Watch, Italian Ministry of the Environment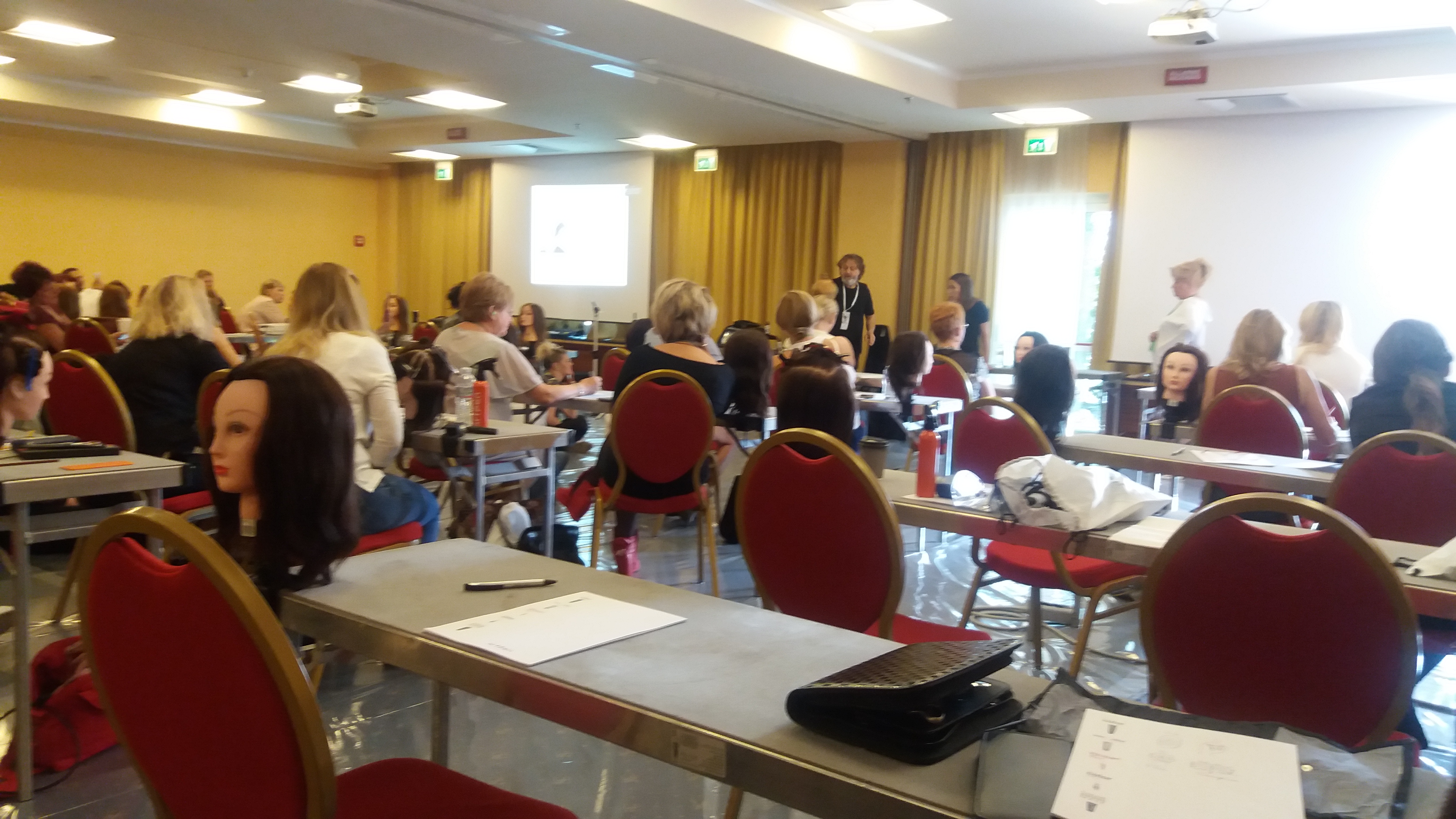 Simultaneous interpreter: Beginning-of-year meeting of aerospace multinational company (Rome)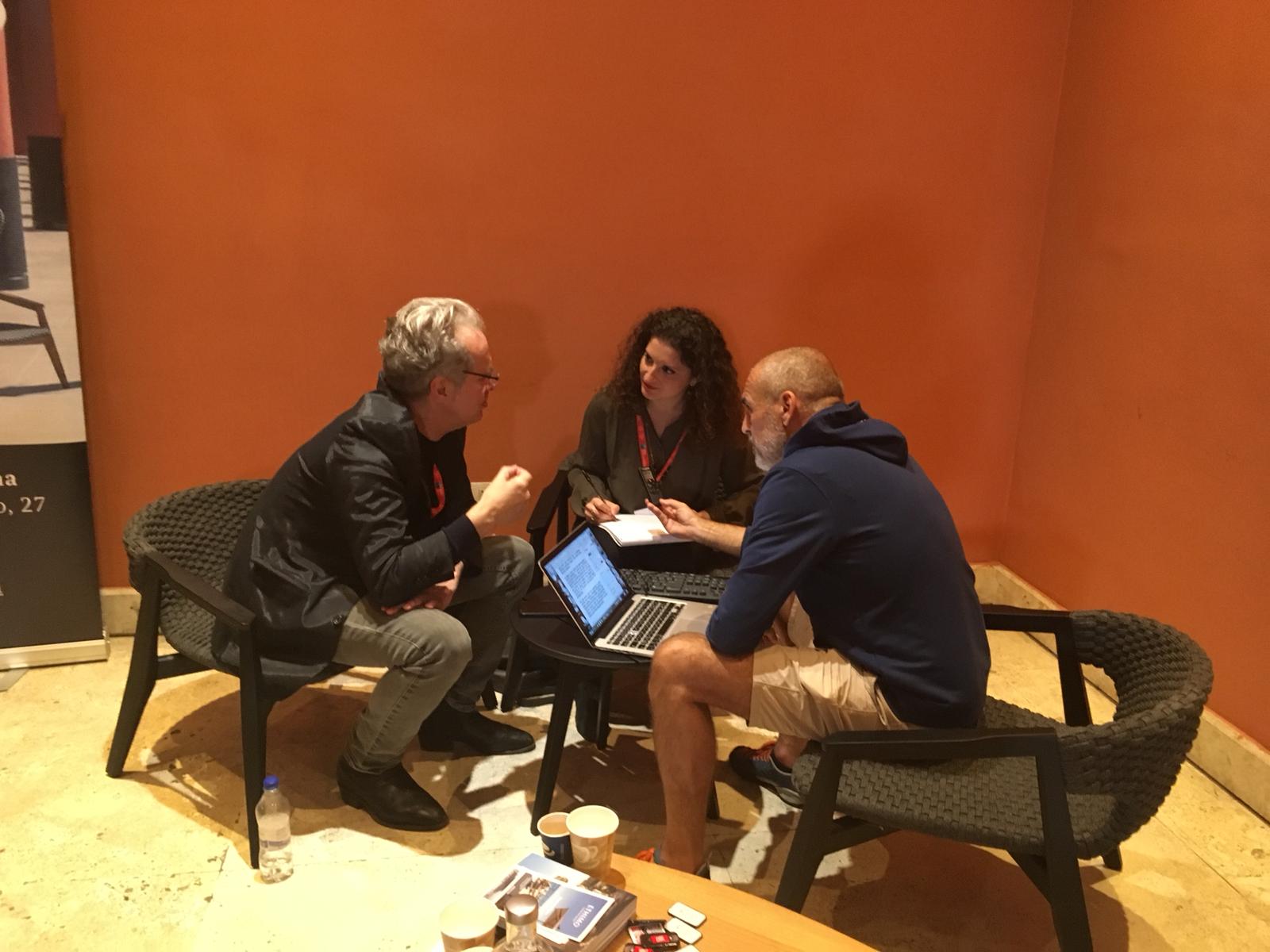 Simultaneous interpreter: Beginning-of-year meeting of aerospace multinational company (Rome)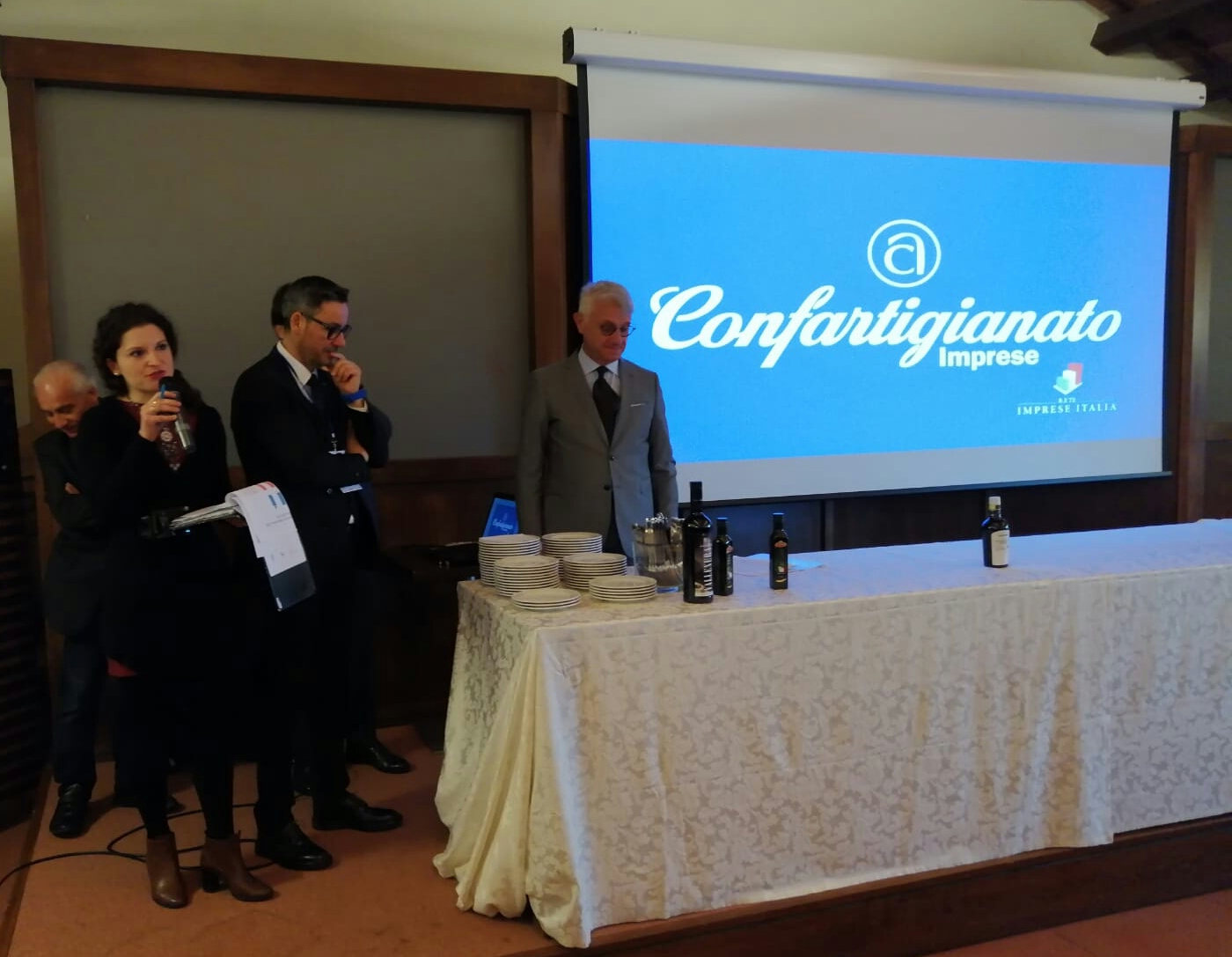 Simultaneous interpreter: Annual meeting of the Congregational Council of the Franciscan Sisters of the Poor (Rome)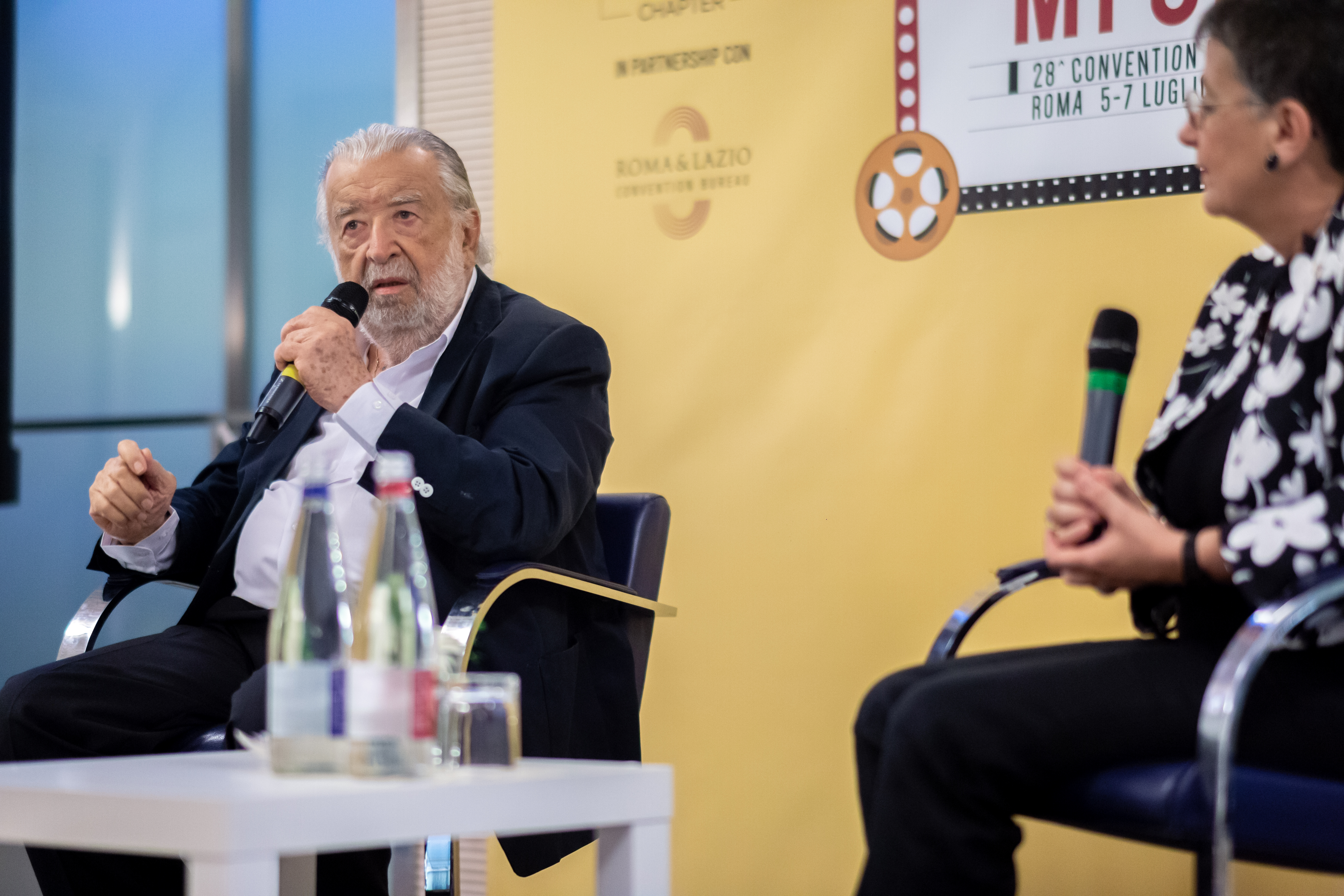 Simultaneous interpreter: Conference of the Italian Coast Guard with EMSA, Italian Ministry of Transports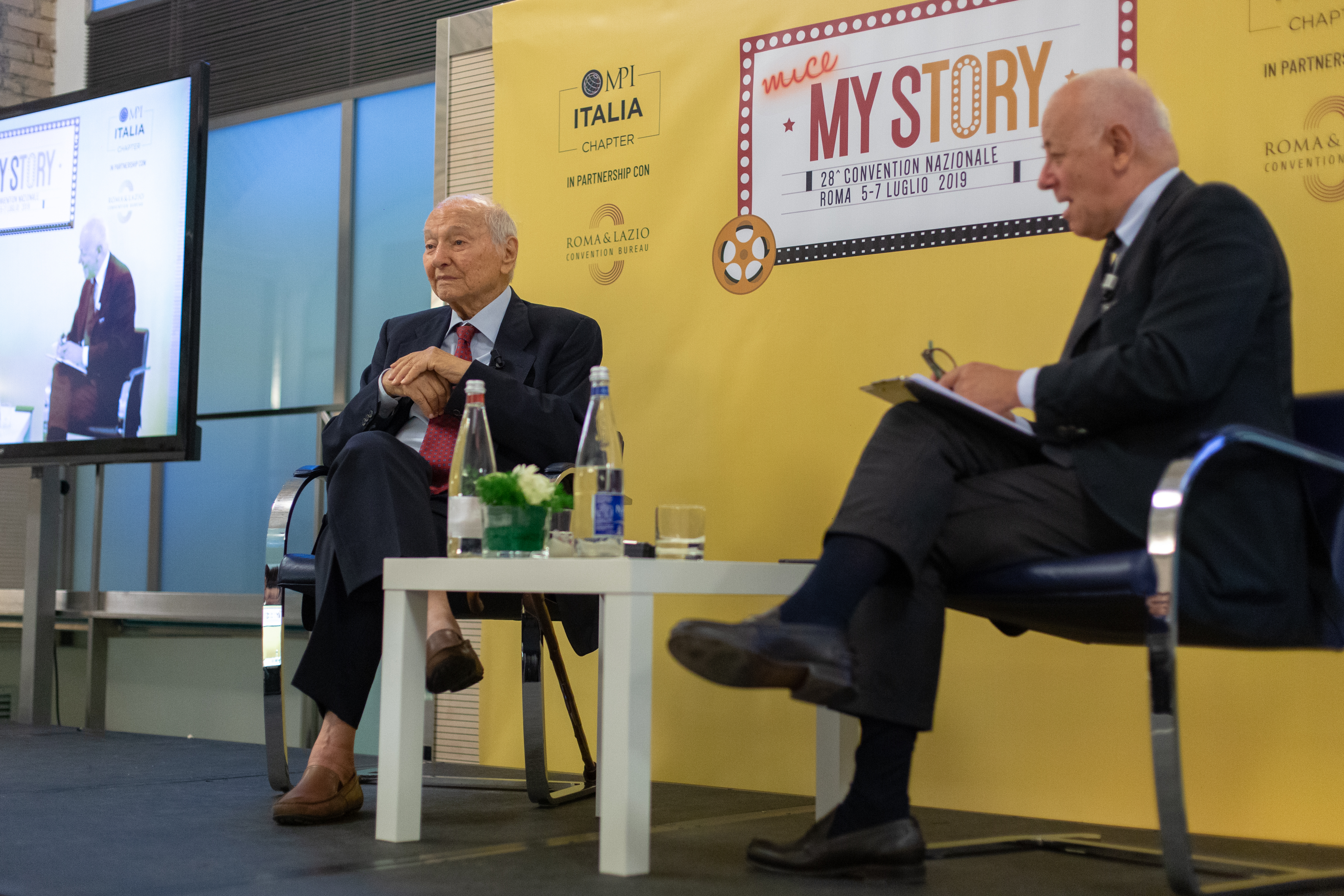 Simultaneous interpreter: Conference of the Italian Coast Guard with EMSA, Italian Ministry of Transports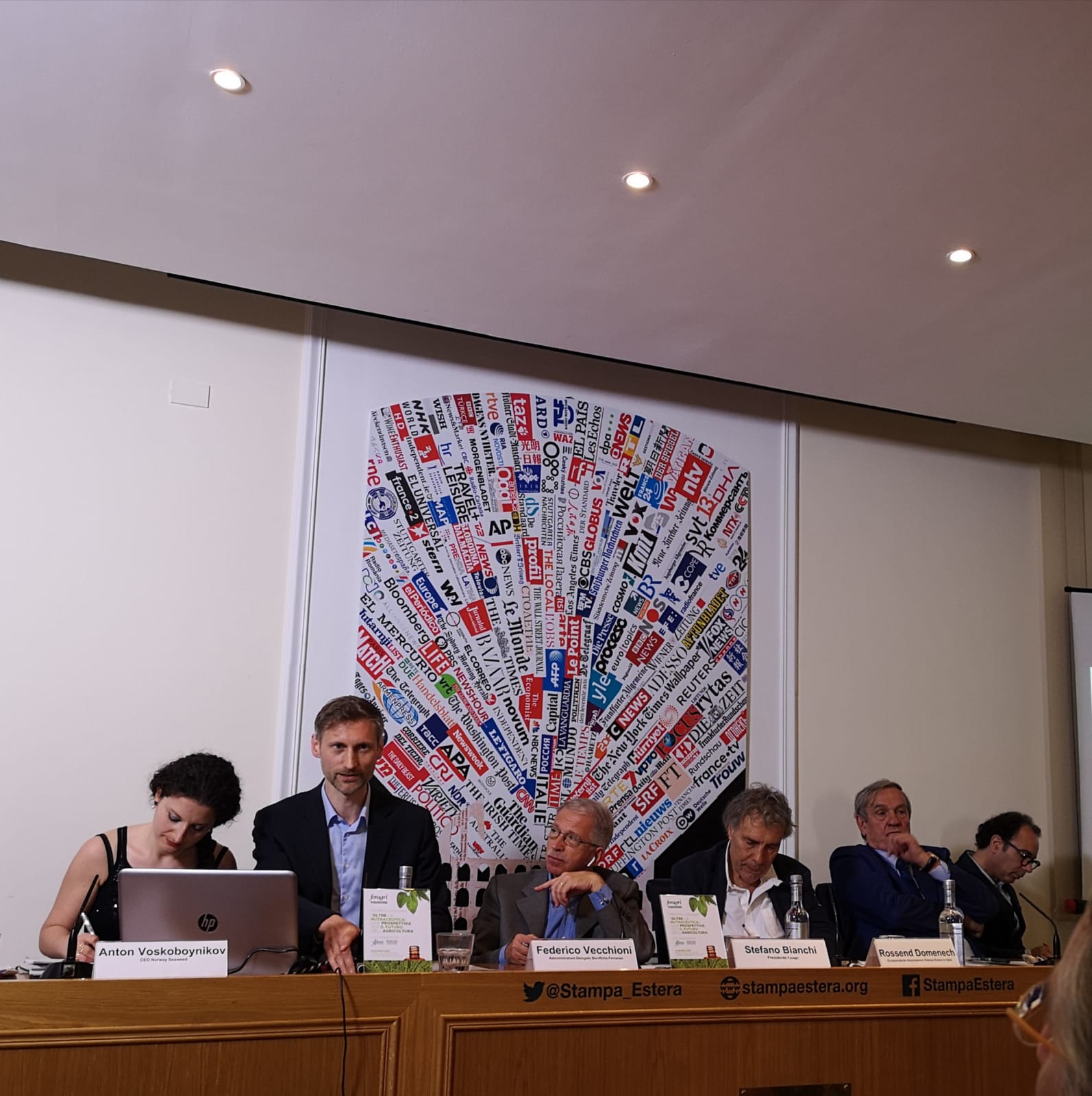 Simultaneous interpreter: Conference of the Italian Coast Guard with EMSA, Italian Ministry of Transports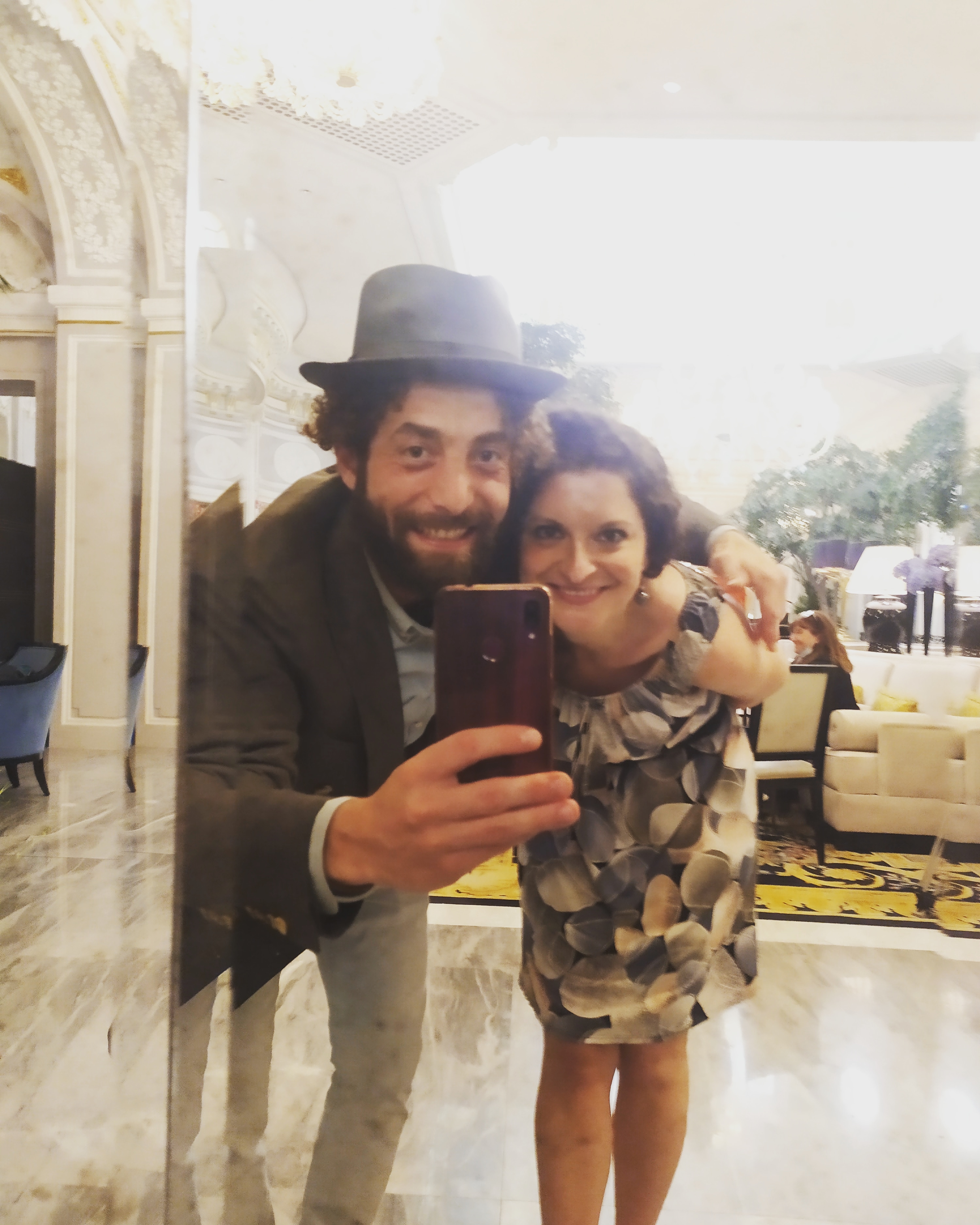 Simultaneous and consecutive interpreter: Pilgrimage of the Franciscan Sisters of Penance of the Sorrowful Mother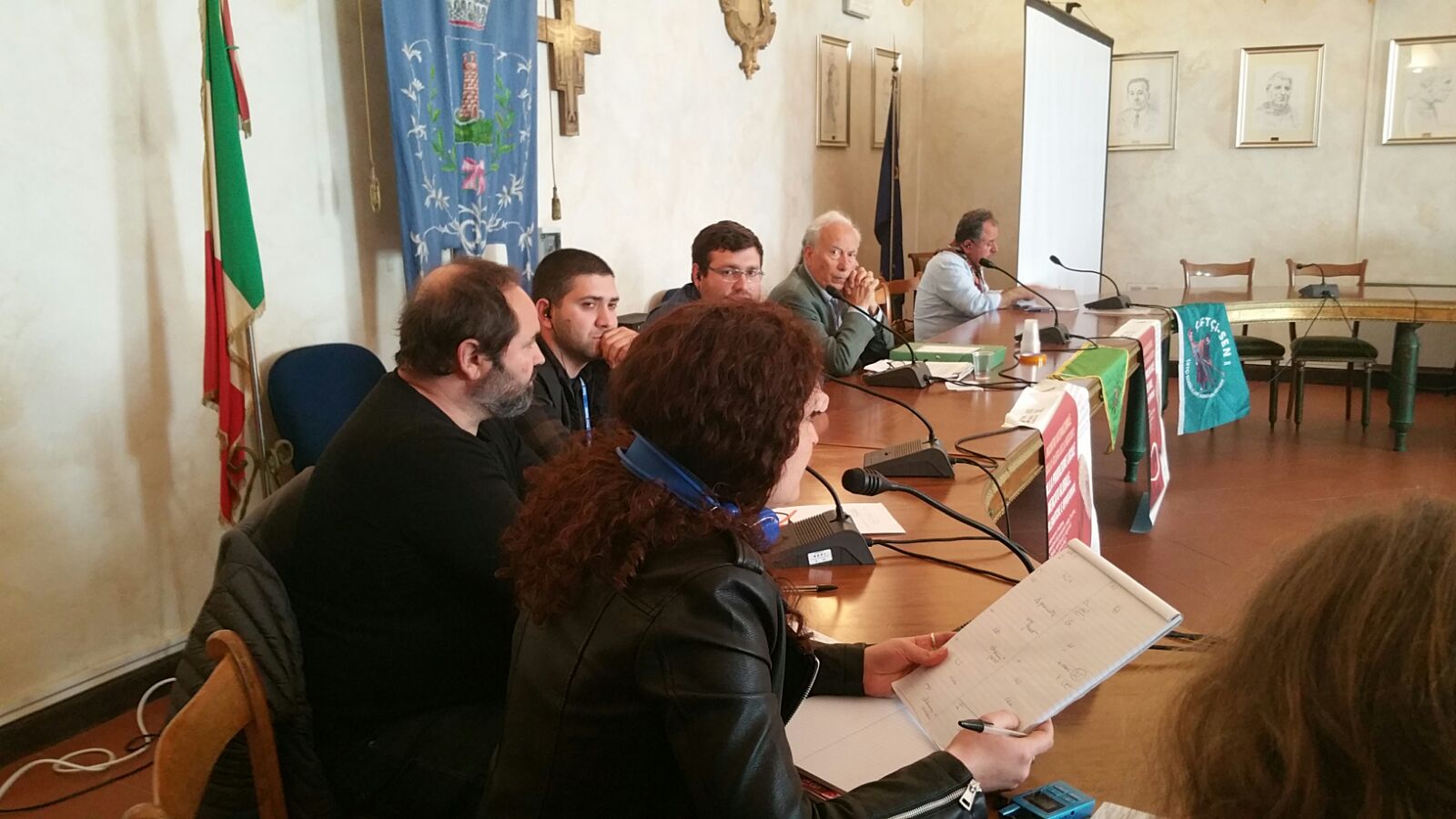 Simultaneous and consecutive interpreter: Pilgrimage of the Franciscan Sisters of Penance of the Sorrowful Mother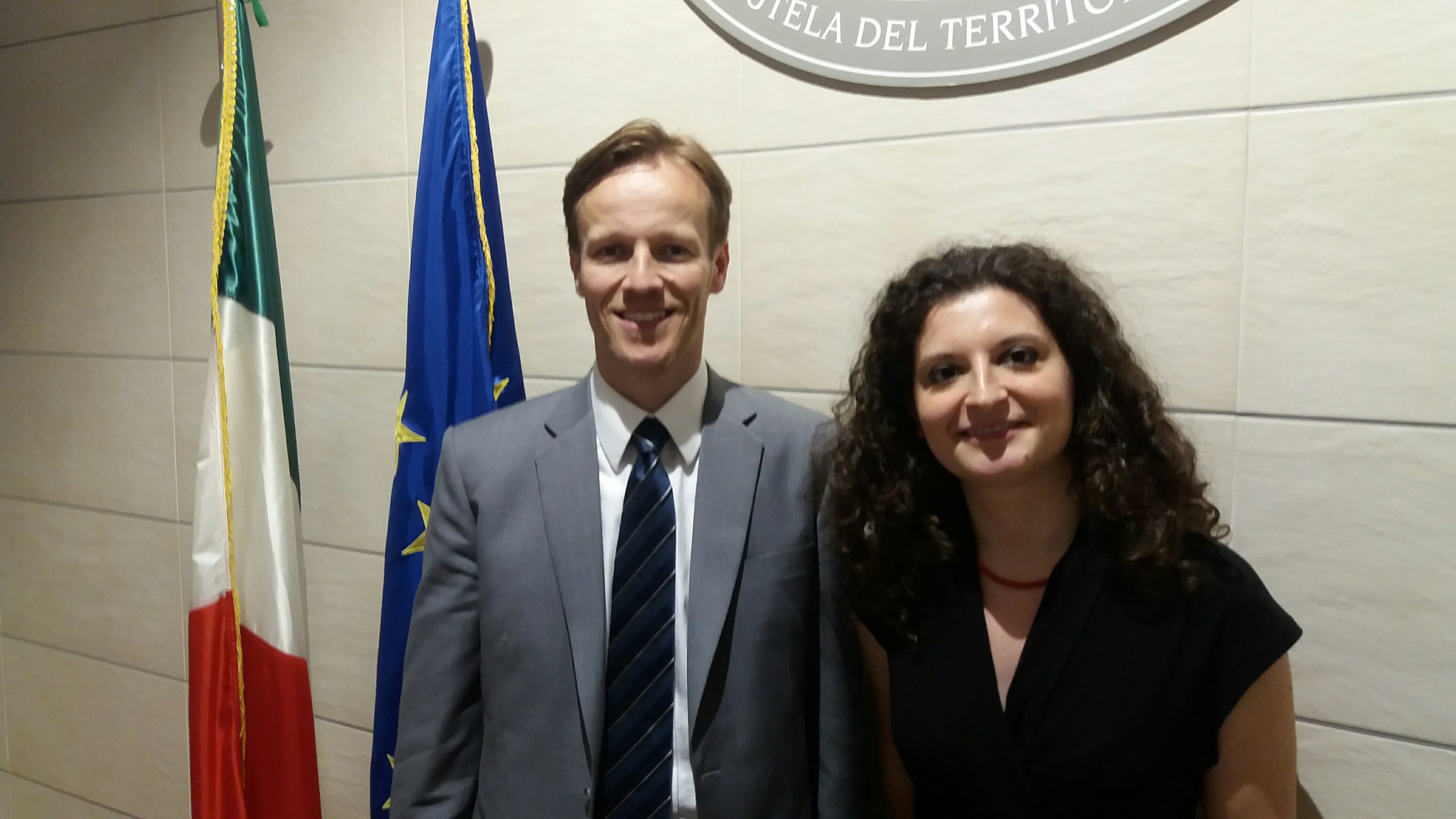 Simultaneous interpreter: Congress of the Italian Institute for Infectious Diseases Spallanzani, Capo d'Africa Hotel (Rome)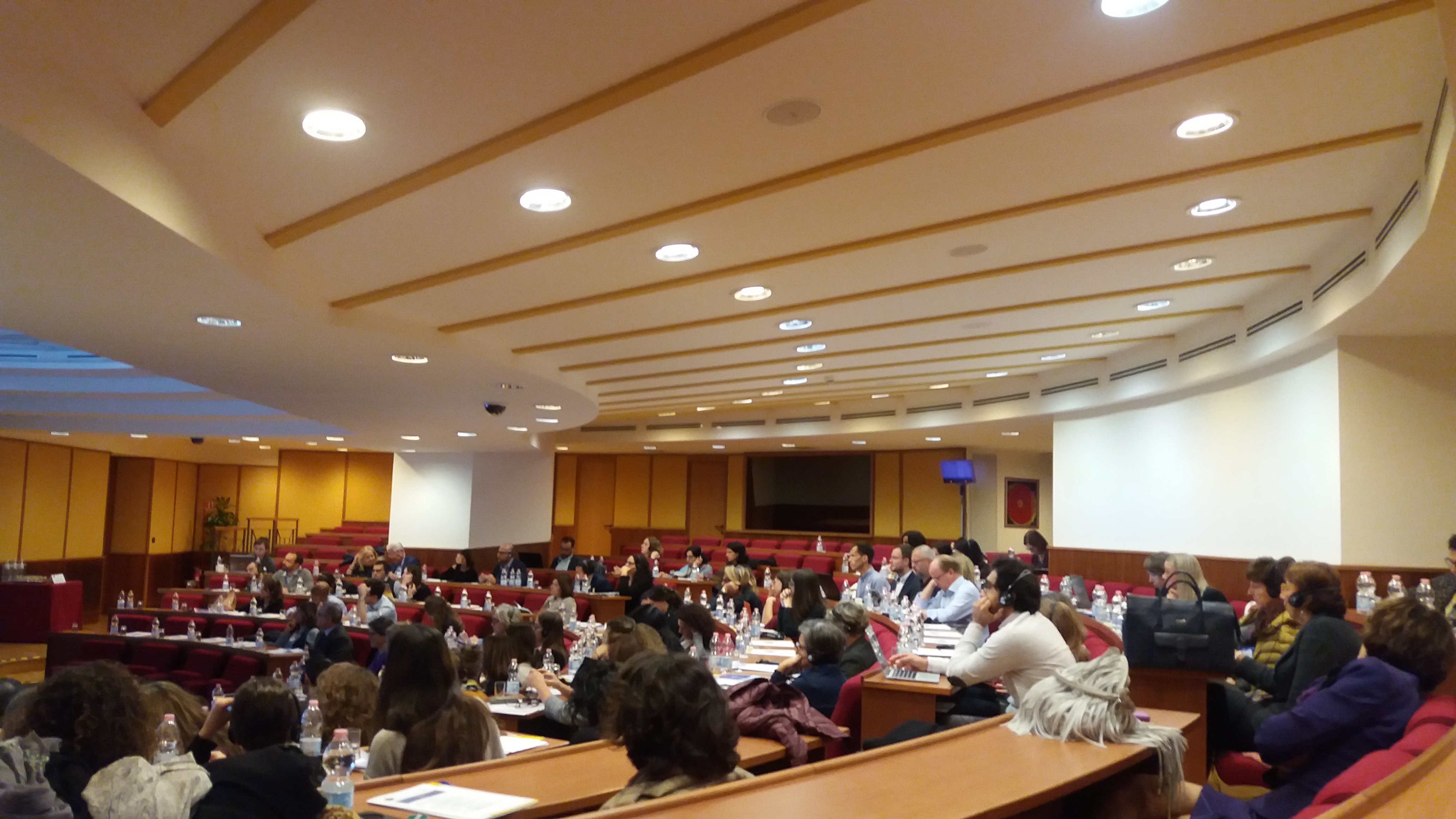 Simultaneous interpreter: Green Network Congress, NH Vittorio Veneto Hotel (Rome)
Simultaneous interpreter: Green Network Congress, NH Vittorio Veneto Hotel (Rome)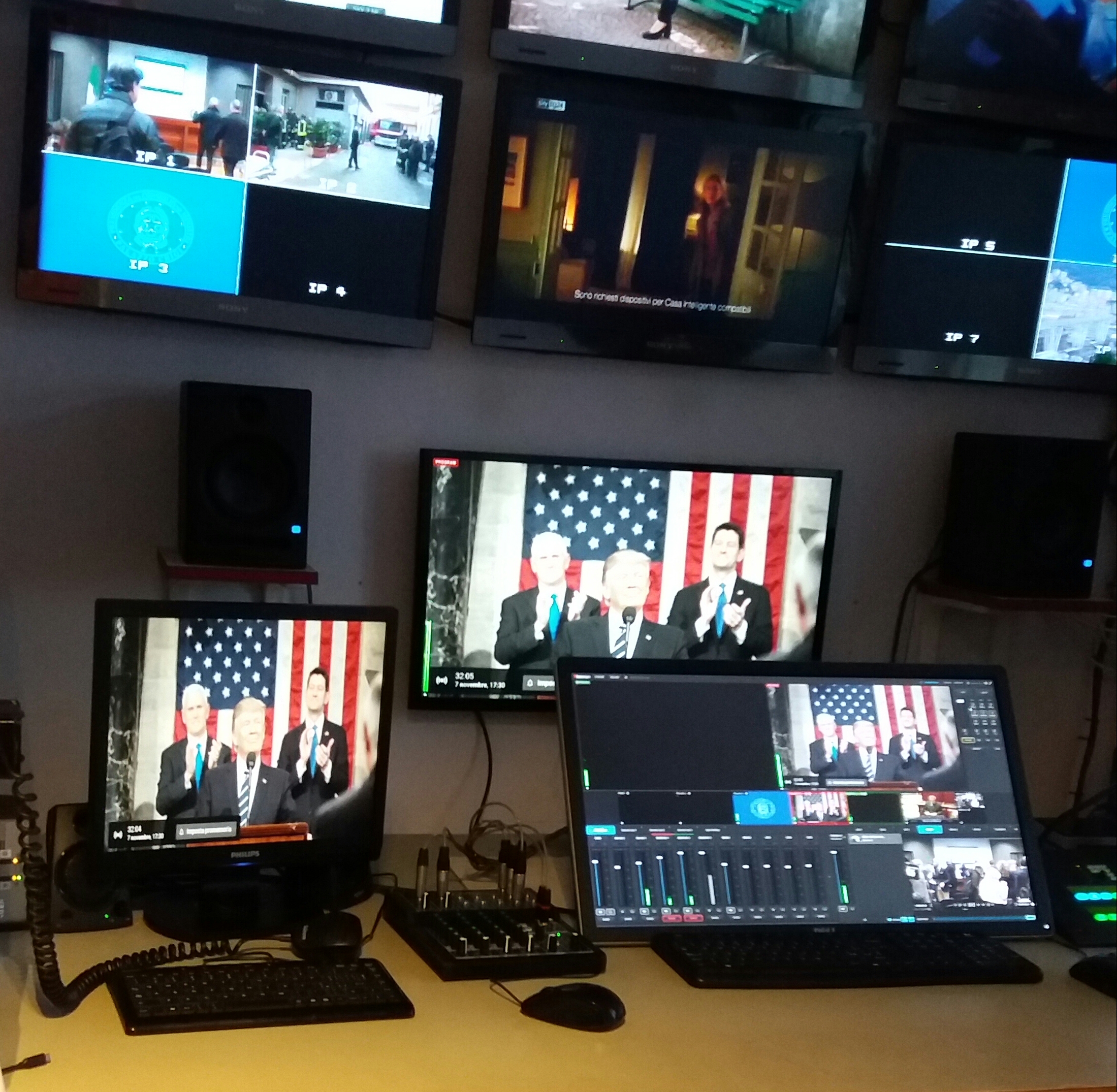 Consecutive interpreter: 88th World Congress of Detectives (WAD), Hilton Cavalieri Hotel (Rome)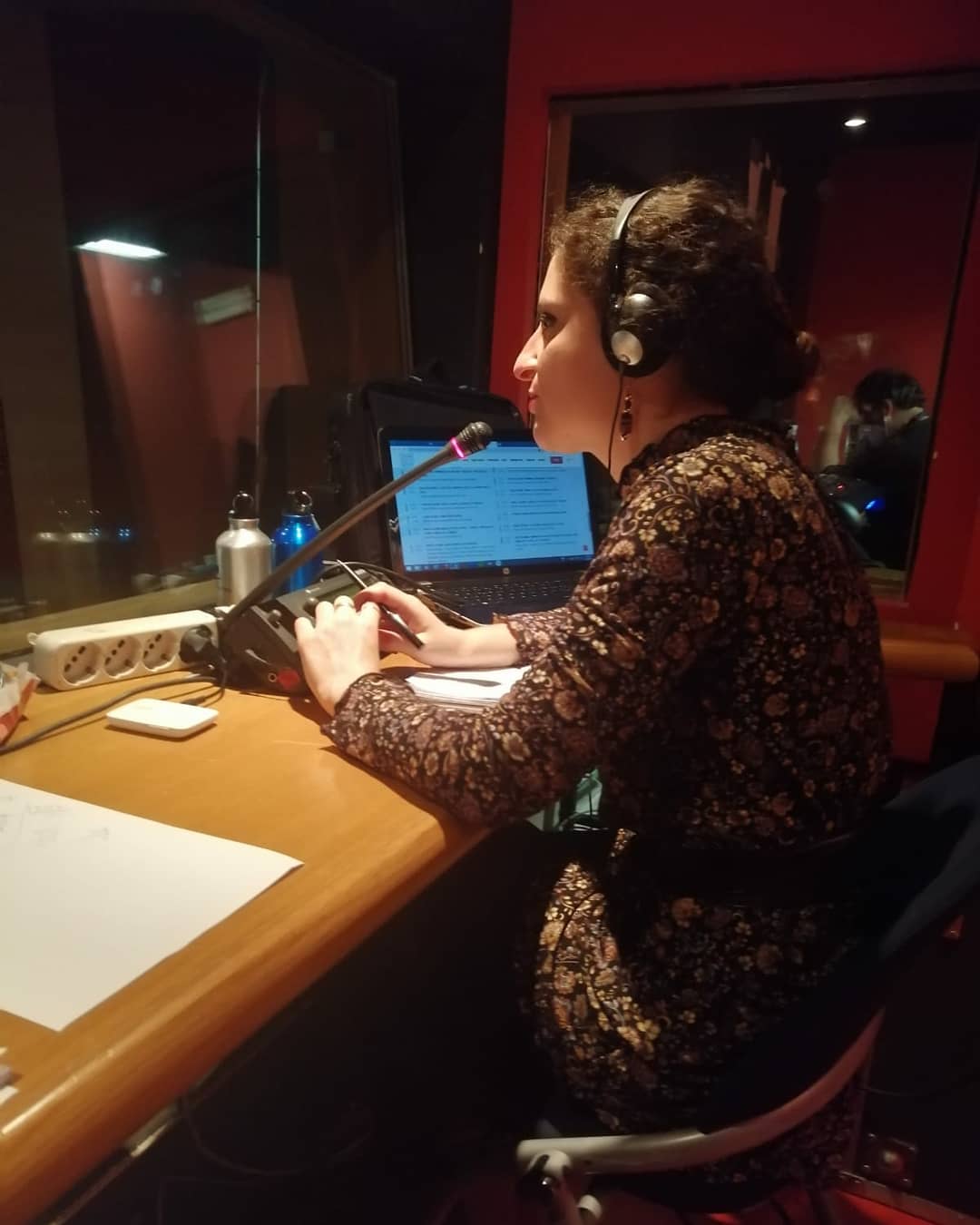 Consecutive interpreter: 88th World Congress of Detectives (WAD), Hilton Cavalieri Hotel (Rome)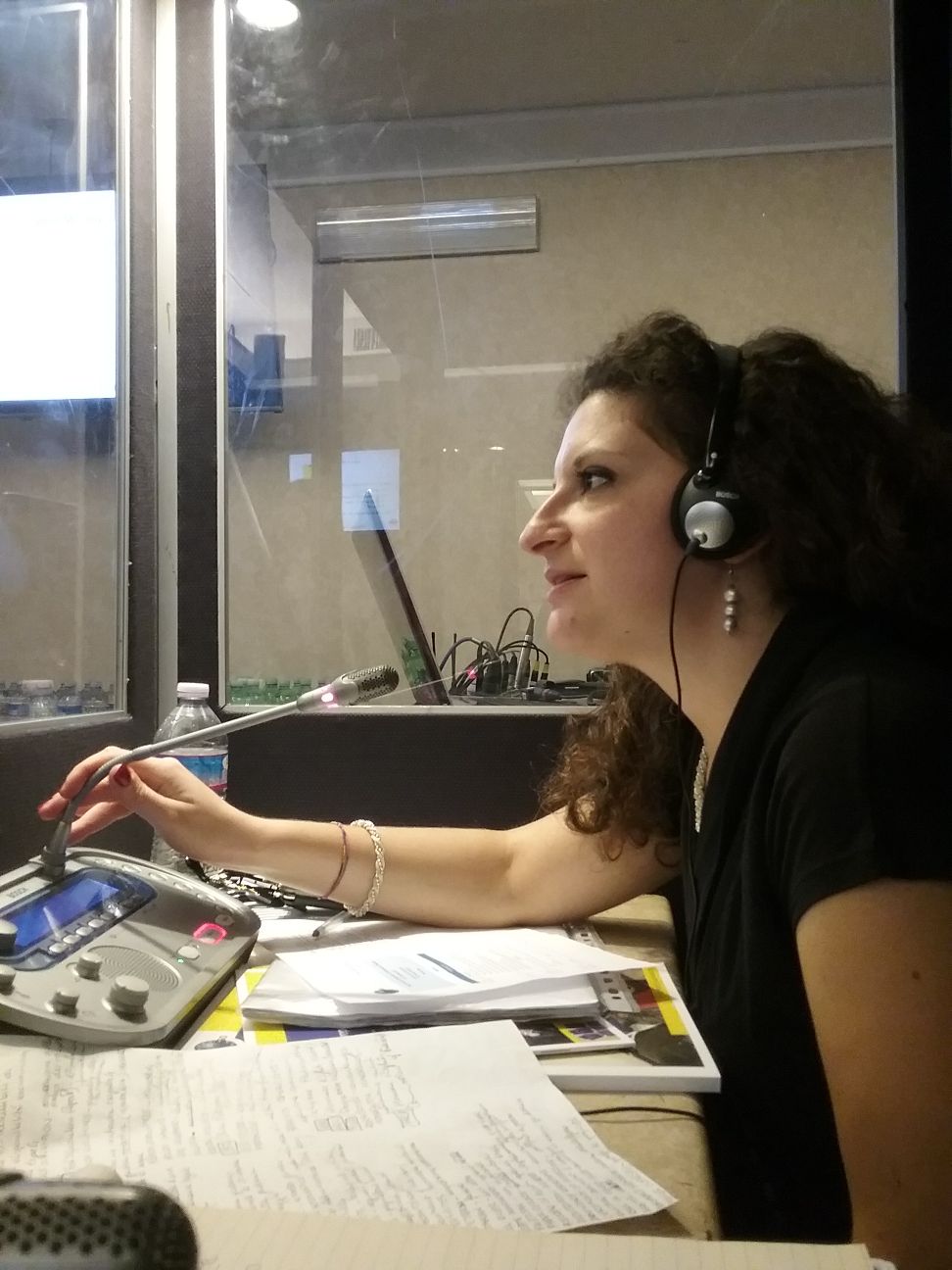 Simultaneous interpreter: Transnational Forum of European Alternatives, Italian Parliament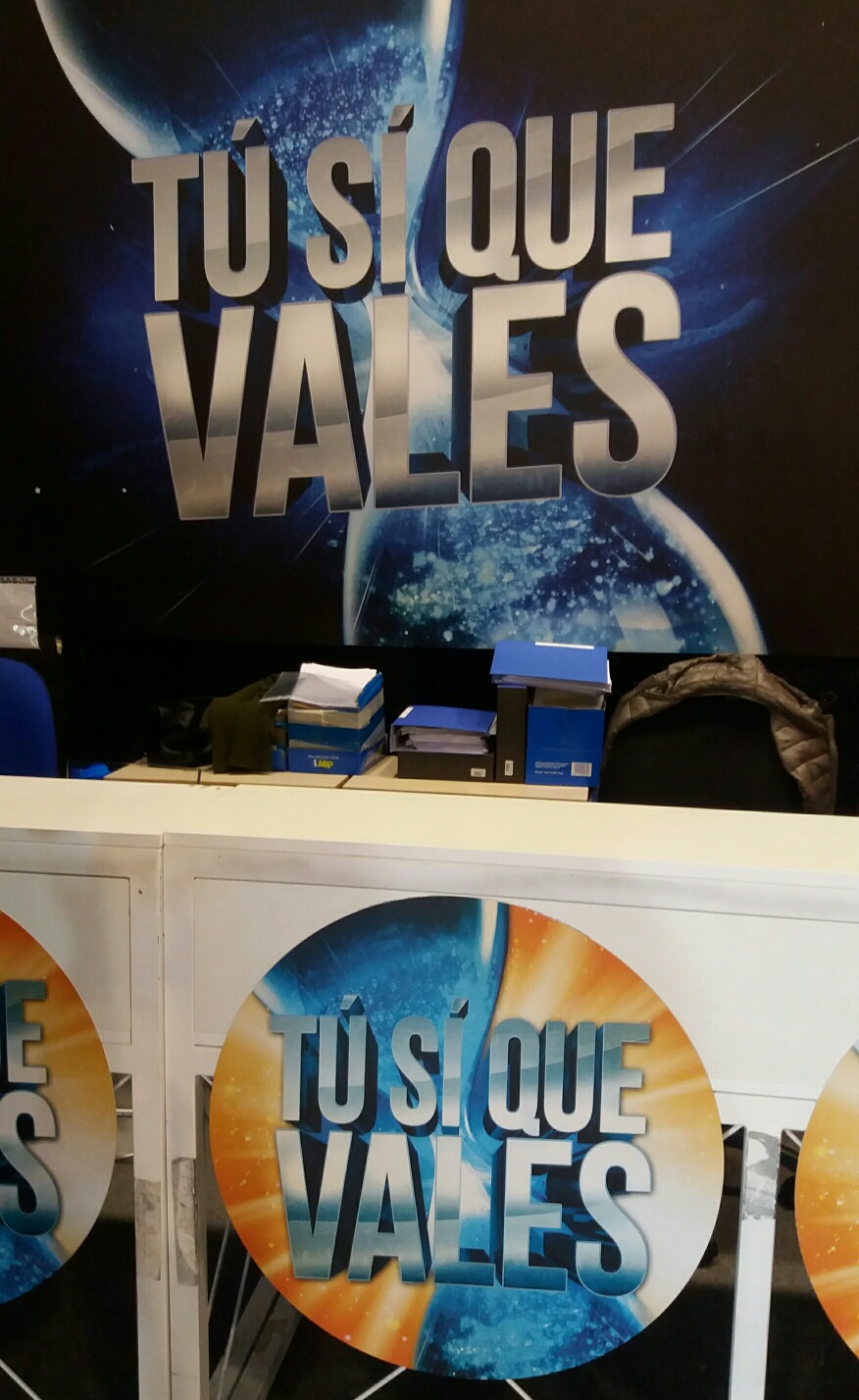 Simultaneous interpreter: Transnational Forum of European Alternatives, Italian Parliament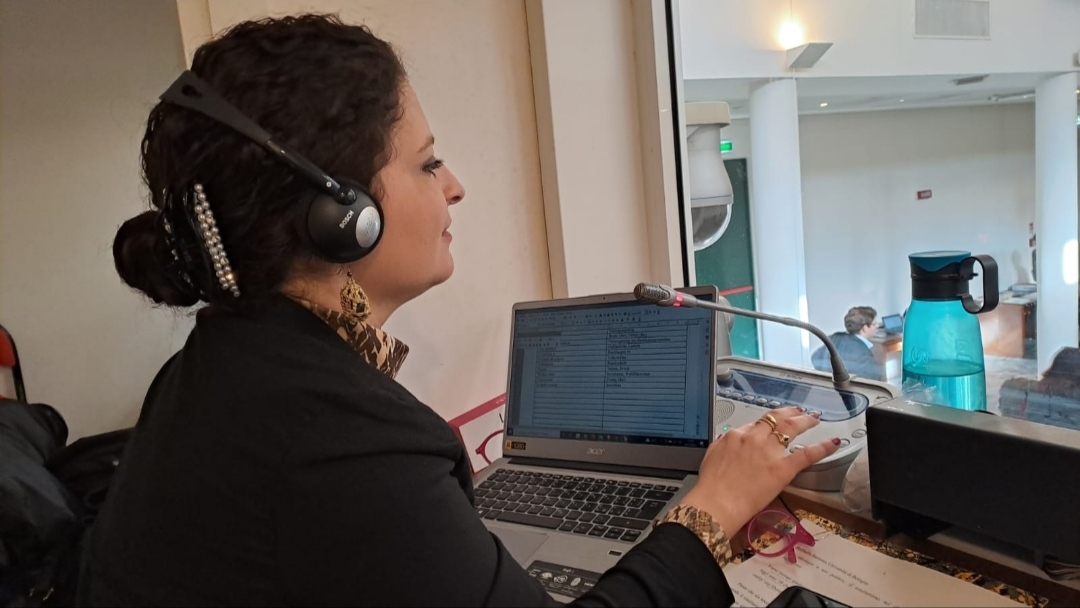 Simultaneous interpreter: International Congress Walking Africa, Italian Ministry of Foreign Affairs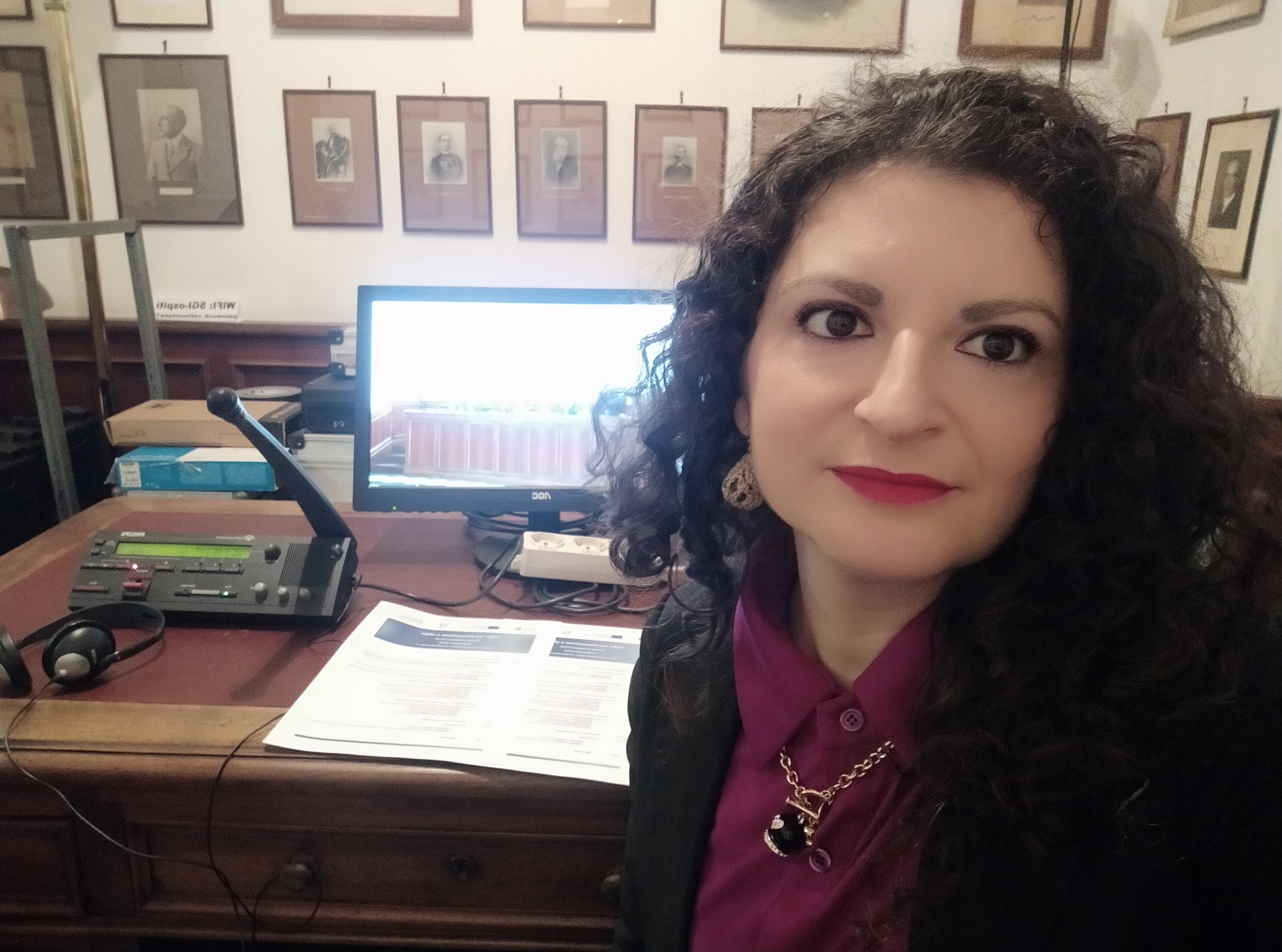 Simultaneous interpreter: International Congress Walking Africa, Italian Ministry of Foreign Affairs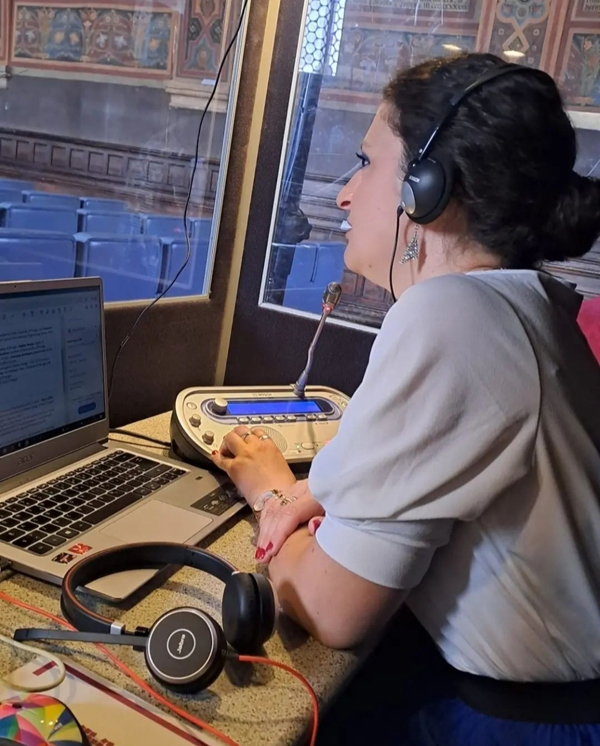 Simultaneous interpreter: International Congress Walking Africa, Italian Ministry of Foreign Affairs
Testimonials
"Alessandra was a hard-working and brilliant student (...), she is very determined, curious and reliable. I highly recommend her as a simultaneous and consecutive interpreter." (Mely Garroni, conference interpreter since 1960 and AIIC member)
"I worked with Alessandra while at European Alternatives. She is reliable and professional and I recommend her service as a simultaneous interpreter." (Alessandro Valera - Ashoka Italia)
"Dear Ms. Checcarelli, we would like to thank you for your collaboration and the utmost professionalism and availability you have shown over the years. Both we and our clients have very much appreciated the accuracy and the timely delivery of your linguistically very accurate translations and transcriptions. We look forward to collaborating with you again in the future." (Luigi Zambelli - Studio Acta)
"We are very satisfied with the consecutive interpreting service carried out by Alessandra Checcarelli, who made it possible for all attendees to understand Mr. Mans Lindberg's speech, representative of the European Commission, at the Italian Ministry of the Environment, Land and Sea Protection. The interpreter's service was crucial for the success of the newborn SUMP Watch's first national workshop." (Association Euromobility)
"We contacted Alessandra for the translation of a lease agreement: quickness, competence and courtesy were the features that struck us most!" (House Experience Srl)
"Dear Ms. Checcarelli, your interpretation from English into German and vice versa during our meeting of the international General Council was correct and excellent. This is true for both quality and quantity. You have got a rich vocabulary in the above-mentioned languages and you were able to adapt very well to the situation in our group. We wish you further success." (Sister Liberata Ricker - Sisters of the Divine Providence)
"Working with Alessandra means working with a serious and competent professional. Spirit of cooperation and flexibility are among her main features. She is the right person to ensure a successful event." (Simone De Bardi - Alpha Languages)
"Many thanks to @ACheccarelli85 for her excellent job this morning!" (Frédérick Eppendahl - Headvox)
"I confirm the super-professional service Alessandra carried out today at Hilton Hotel in Rome together with me and my clients; all-star English simultaneous interpretation!" (Maurizio M.)
"Thank you, @ACheccarelli85, for your excellent interpretation into Italian." (Ewandro Magalhaes - KUDO)
"Very good service, right on time, very correct, very good and with an excellent command of the English language. Very warm person." (Viviana and Lucia C.)
Contacts
Please fill in the following form with your name and email address to finally let your activity grow abroad!
You can:
- ask for FURTHER INFORMATION
- ask for FREE CONSULTANCY
- request a FREE PERSONALIZED ESTIMATE